Hunters Crucial Game Vs South Bucks
Thursday 21st February 8:15 tip

At the top of Wessex Open Division 1 the Hunters lead South Bucks Comets who have a game in hand. The game on Thursday is therefore crucial with a win by at least 4 points required to maintain their position.
In their last encounter South Bucks pulled out a victory to take the Karl Taylor Cup.
Come down to the College on Thursday to SUppoprt the Hunters in this Crucial game for the League Title
Go Blackhawks
Hunters 96:72 Basingstoke Blizzards
A great win at home over Blizzards have reinforced the Hunters position at the Top of DIvision 1
The first half was nip and tuck with the teams exchanging baskets and lead. In the Third the Hunters turned up the pressure and went on a 13:0 run after which the Hunters controlled the game
As ever it was an all round performance with Coach Knode providing support from Leeds :-)
Hunters travel away next Wednesday to Slough to continue their quest for the Division title
Hunters into the Karl Taylor Cup FInal
The Hunters cliamed their place in the Karl Taylor Cup FInal with a 71:52 win over Wolfpack WOlves in a hard forght game that was not reflected in the final score.
They will meet South Bucks COmets in the Final at the ALdershot Garrison Sports Centre on Sunday 27th January
Go Blackhawks
---
New Youth Web Pages
A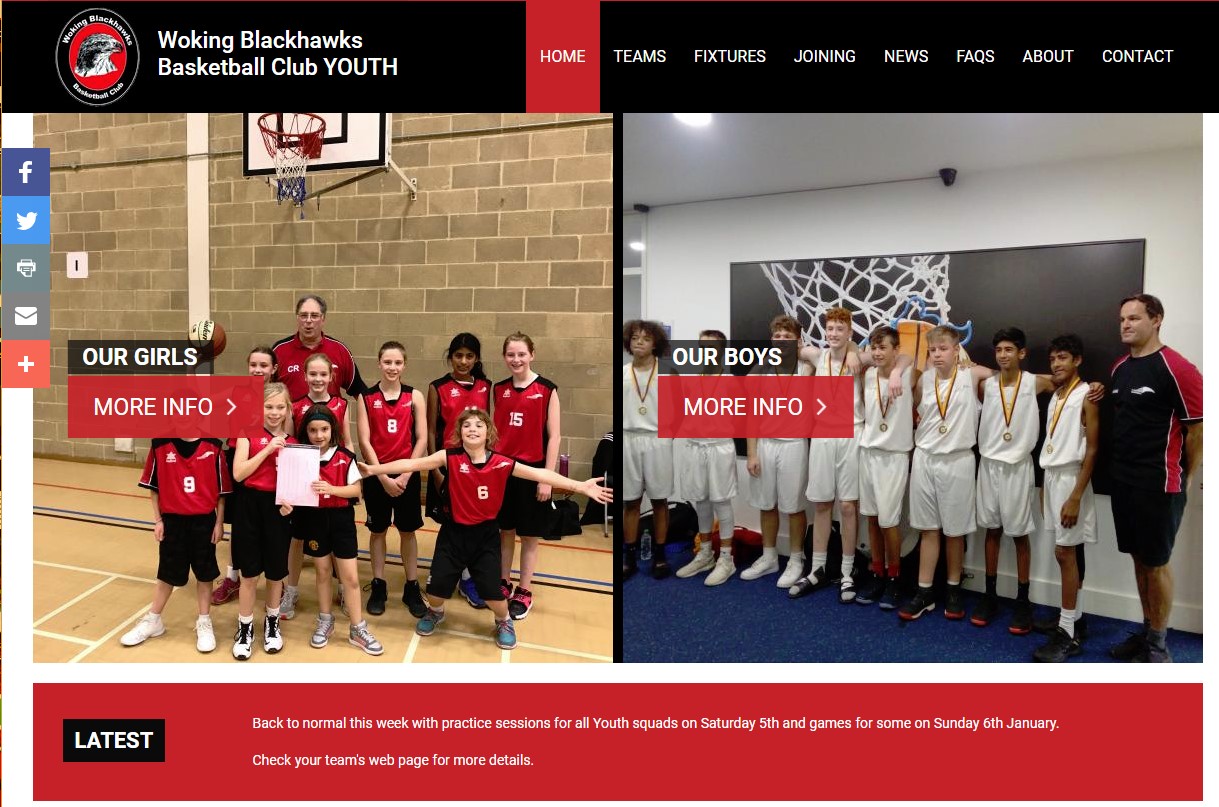 The new Section of tf the Web Site for the Youth Section has just been launched
The Site can be accessd from the Youth Option on the Menu Bar above above or via the link below
https://www.blackhawks-basketball.co.uk/
Hunters 96:57 Thunder - Karl Taylor Cup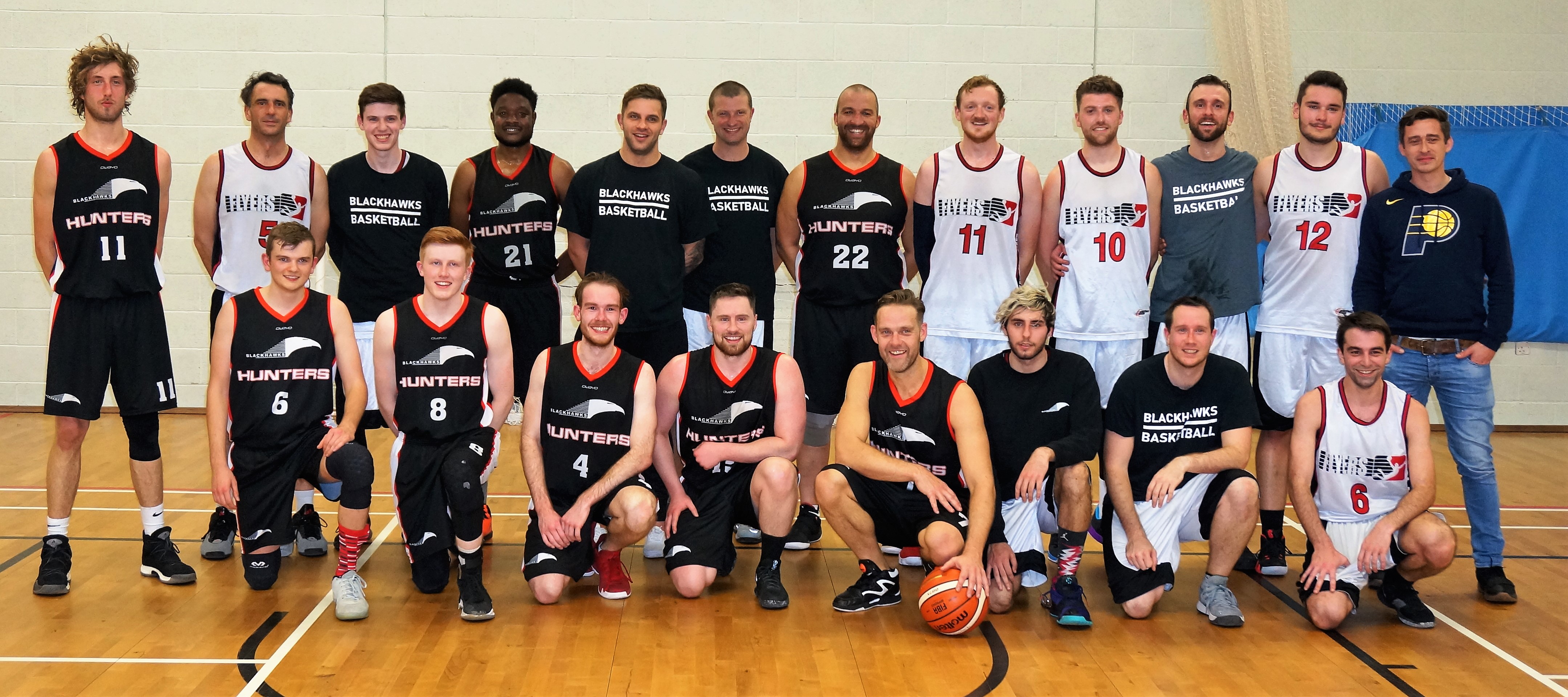 By the vagaries of a Cup tournament Division Two Blackhawk Thunder were pitched against their Division 1 Club mates the Hunters in the Karl Taylor Cup
Seniors Off Get a Strong Start to the 2018 Season
With the Wessex League season now into its third week the Blackhawks Senior squads have started strongly, all being placed in the top three of their leagues.
Hunters started off where they left off at the end of last season with a home win against Yateley Silverbacks,