And the Storm Make Three Wins
Flyers 80 – 67 Bristol Storm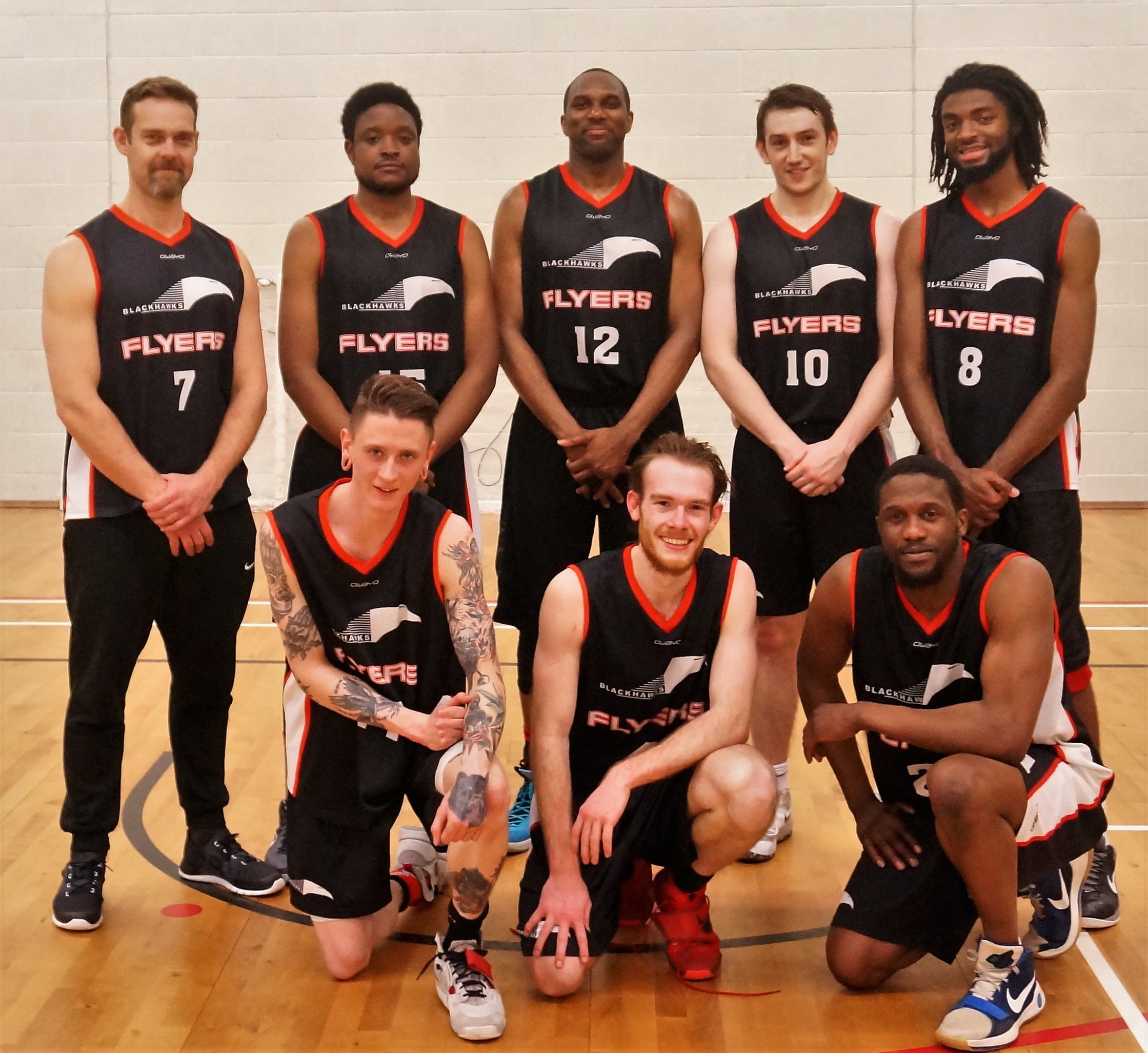 Although the Playoffs were out of reach, the Flyers had every intention of giving Bristol a demonstration of whom should have been taking the forth place in the league. The Flyers achieved this with a commanding 13-point margin which continued their winning streak to three games despite missing power forward Jack Price and player Coach Knode being confirmed to the bench due to his fractured foot.From the tip, Bristol took the first offense but were unable to score, the Flyers gained possession and Captain Andre Bayliss sank the first basket closely followed by Rhys Johnson opening his own account.
From there to the first break the two sides exchanged baskets which left the Flyer with a 3 point lead 17:20 after the first ten minutes play. Coach Knode was pleased with what his side had done however he knew they could achieve more, tightening their defence and performing their plays which by this stage of the season they instinctively knew.
The intensity was there, the teamwork was there , the confidence was there and by the half the Flyers awesome performance had limited Storm to 11 points, 7 of which came from the free throw line whilst scoring 27 and achieving a 19 point margin.
Third quarter continued 'nip and tuck' while in the fourth Storm staged a revival wining the quarter by 7 which was too little and too late. And the Flyers had the 23 point victory
Coach Knode reflected after the game and had mixed emotions, whilst happy with the guys achieving the 23 point win, with a great Team performance, he was also sad not to be progressing to the playoffs after beating the squad that will take the final playoff position from the league.
Devon James claimed MVP and top scorer for the Flyer with a double/double of 28 points and 10 rebounds. Andre Bayliss and Tom Peters claimed 15 and 14 points each respectively. Craig Mathema ,whilst not making it onto the scoresheet, did pull down a massive 13 rebounds. Richard Green provided his usual support in the middle of the court with 6 point and 6 rebounds. Dan Marshall continued developing his influential roll as point guard which he has made his own throughout the season.
The Flyers have one further competition to prepare for, in April as they have been invited to take part in the Warriors Tournament which is the Army's build up to the inter services tournament.
Squad - D Knode (player coach),D Marshall(10pts, 3rds) , R Johnson(15pts,7rbs) R Green(6pts,6rbs) A Bayliss(capt)(10pts,8rbs) T Peters14pts,3rbs), D James25pts,10rbs), C Mathema (13rbs)