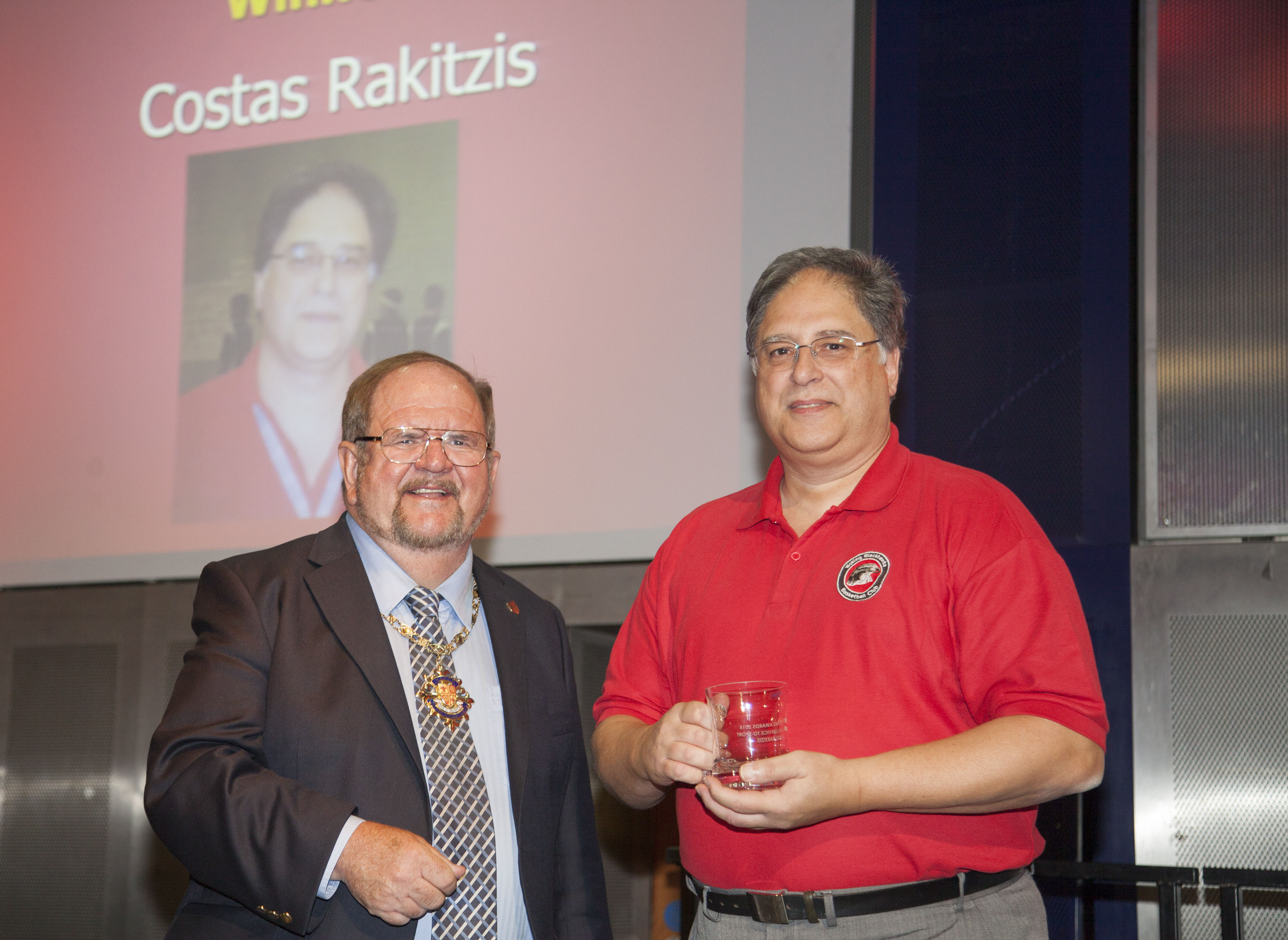 Success at Woking Sports Awards
Coach Costas and young George Flaherty were recognised at the Woking Sports Awards held at the HG Wells Conference and Events Centre on Wednesday 14 October. Coach Costas Rakitzis, Head of the Blackhawks Youth Basketball programme, received from the Mayor of Woking, Cllr Derek McCrum, the award for Outstanding Service to Sport and George received the Surrey Youth Games Young Ambassador of the Year award.
Also nominated...
from the Club were the Flyers Coach Damian Knode for Sports Peronality of the Year and the Ladies Squad for Best Team of the Year.
A full list winners can be seen at clicking here