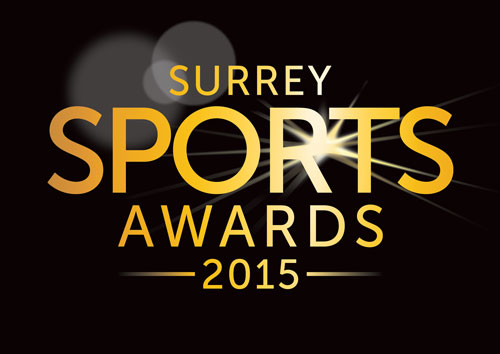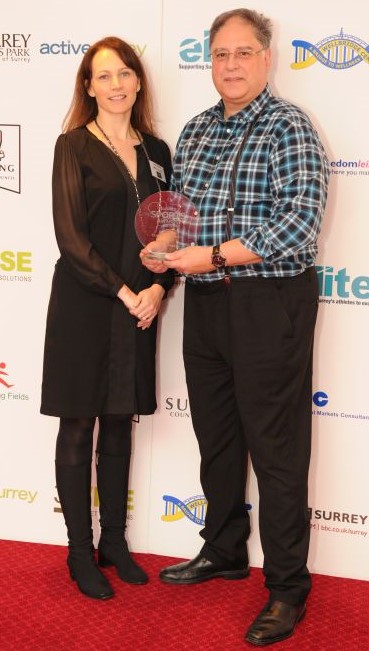 Costas Wins BBC Surrey Outstanding Service to Sport Award
Congratulations to Coach Costas who was awarded the BBC Surrey Outstanding Service to Sport Award at the Surrey Active Sports Awards ceremony held at the HG Wells Suite on Tuesday 2nd December.
Costas was selected from a 'shortlist' of 10. He was nominated after winning the Woking award at a ceremony in October.
A full list of the Award Winners can be seen by clicking here
Woking Blackhawk Flyers 62:70 Thames Valley Cavaliers
Flyers Push The Cavaliers all the Way
The Flyers hosted the undefeated league leaders Thames Valley Cavaliers in their Basketball England Development League fixture at Woking College on Saturday. A clash they were looking forward too with relish.
The first quarter did not go as planned, whilst for the first few minutes the lead bounced between the two sides, in the few minutes before the first break the Cavaliers went on a run a opened up a 9 point lead winning the quarter 21:12.
The lead was maintained in the first part of the second quarter at which point the Flyers went on their own run and closed the margin to 3. With the Flyers in the ascendency the Cavaliers captain had an awkward fall under their home basket which resulted in a displace kneecap requiring transport to hospital for medical assistance.
Woking Blackhawk Flyers 65:53 Folkestone Saint
Time for a Win!
A fortnights break with some good training sessions under their belt, Andre Bayliss returning from injury and new signing Rhys Johnson the bench, the Flyers confidence had been rebuilt after their first three losses of the season in the league.
Coach Knode had opted for a new starting five combination of Dan Marshall, Andre Bayliss, Tomas Politi, Tom Peters and Jack Price. With instructions to go out at full intensity using the plays practised in training. The result was what he wanted the tip was won, baskets were traded and the lead changed several times but by the end of the first quarter after a few tactical substitutions to maintain the impetus a 3 point margin was established.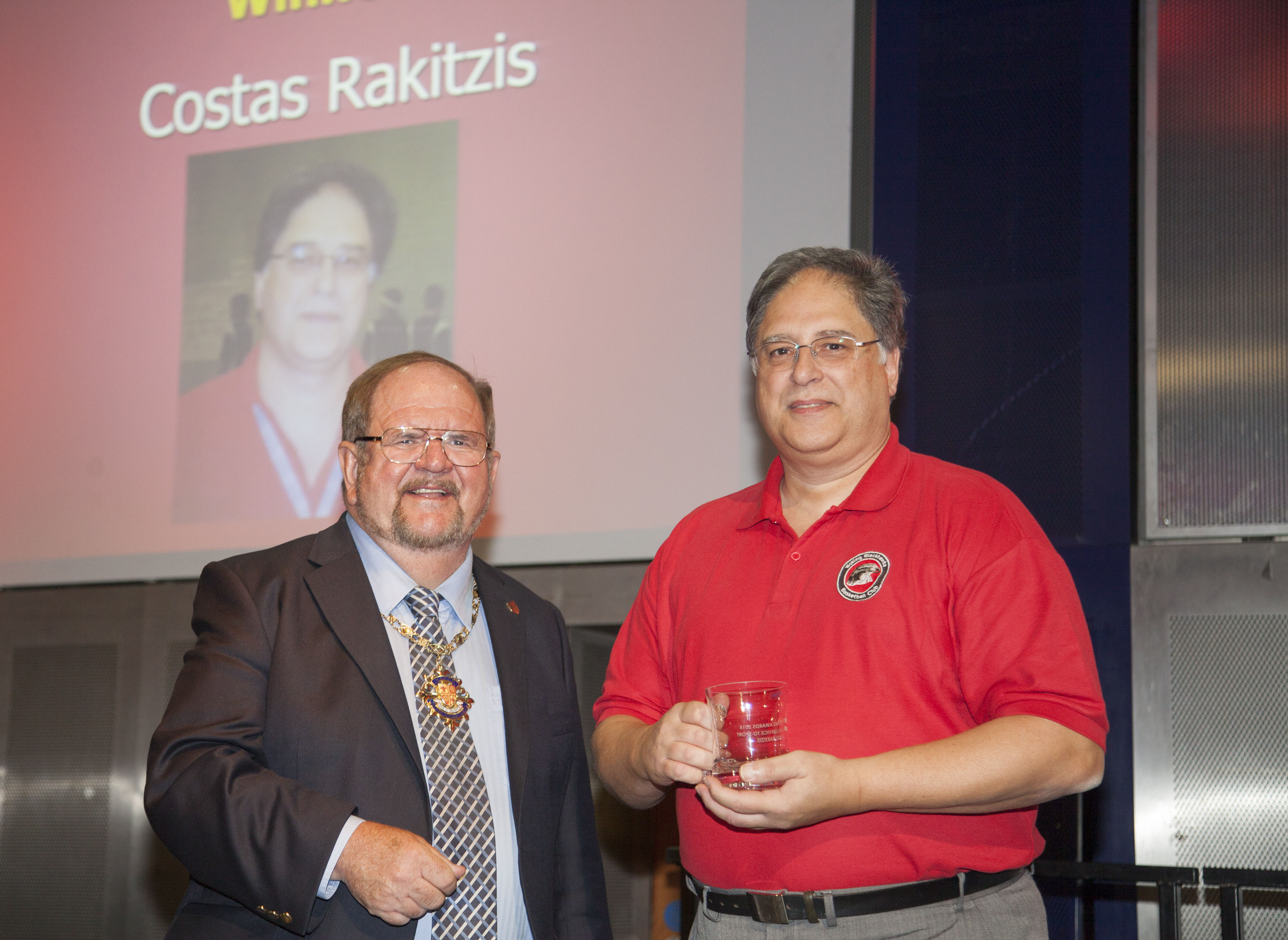 Success at Woking Sports Awards
Coach Costas and young George Flaherty were recognised at the Woking Sports Awards held at the HG Wells Conference and Events Centre on Wednesday 14 October. Coach Costas Rakitzis, Head of the Blackhawks Youth Basketball programme, received from the Mayor of Woking, Cllr Derek McCrum, the award for Outstanding Service to Sport and George received the Surrey Youth Games Young Ambassador of the Year award.
Also nominated...