New Youth Web Pages
A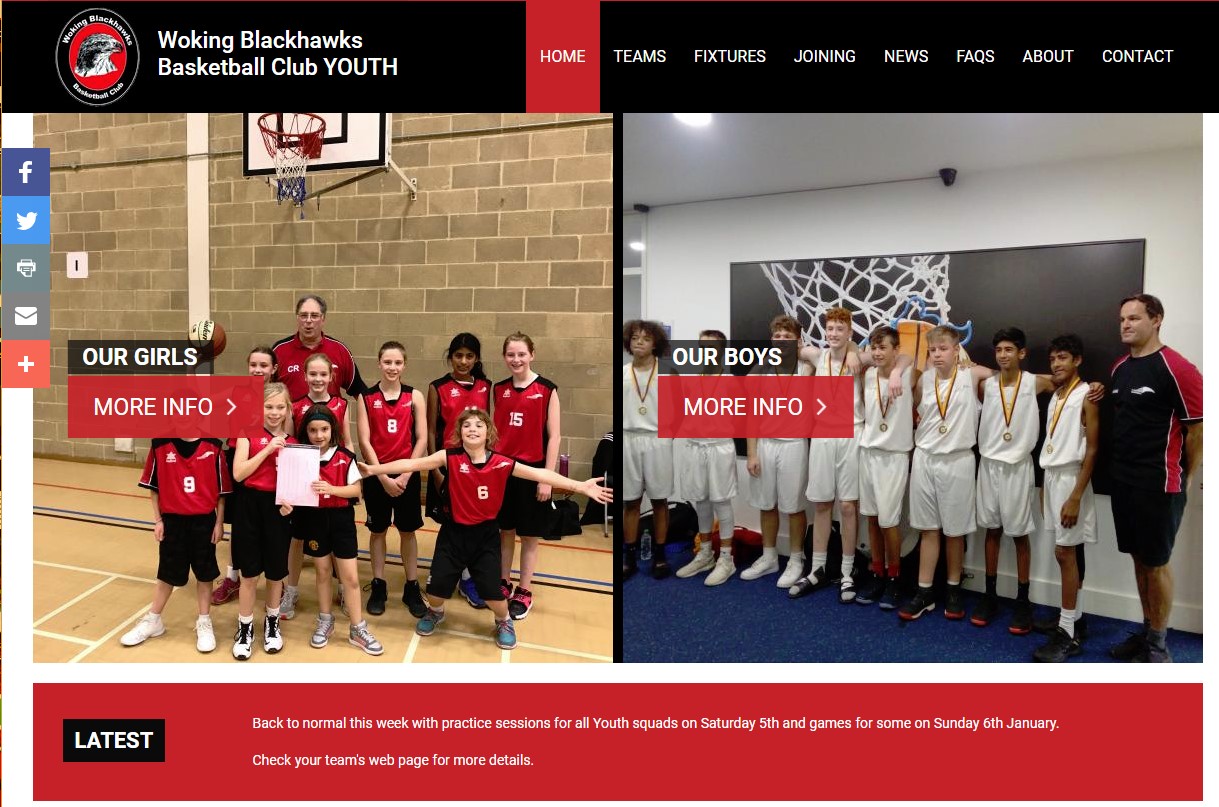 The new Section of tf the Web Site for the Youth Section has just been launched
The Site can be accessd from the Youth Option on the Menu Bar above above or via the link below
https://www.blackhawks-basketball.co.uk/
Warriors Tournament 2017
The Warriors Tournament was held at Aldershot Garrison Sports Centre on Sunday 30th April. The Tournament is run by the Army in the run up to the Inter services tournament the following weekend. The Tournament is a three way competition between the Army, Wessex representative squads and a third invited squad in seniors men, ladies and under 23 categories.
This year Woking Blackhawks were asked to provide an under 23 squad, coached by Costas Rakitzis, to represent Wessex and The Flyers were asked to enter in their own right as the third squad in the Senor men group.
Flyers Retain the Surrey Rosebowl

The Surrey Rosebowl Tournament was held at the Surrey Sports Park on Sunday and the Woking Blackhawk Flyers were out to retain the title having won it three times in the past four years.
It was inevitable
Crusaders Repelled by the Flyers
Woking Blackhawk Flyers 111:48 Kent Crusaders
For the First home game of the year the Flyers hosted Kent Crusaders and they were not ready to make the same mistakes as in their first meeting, then the young legs and effectively played front court press had caught the Flyers out.
From the tip the Flyers controlled the game, rapidly taking a 7:0 lead with point guard Tomas Politi taking a pivotal and inspirational role in coordinating the attack from the starting five. Oscar Wilkins claimed the first point from the free throw line and power forward Jack Price rapidly sank two baskets in succession. By the end of the first quarter the Crusaders had been limited to 7 points whilst the Flyers has stacked up an impressive 23.