Senior Basketball
Woking Blackhawks aim to provide an inclusive environment that provides opportunities for players of all standards to train and compete
Ladies
For the 2018/19 season the ladies are being coached by Annabelle Hardiman and managed by Helen Price.
The Ladies train at Woking College on Wednesdays except when there are games.
Ladies compete in Wessex Basketball Ladies Division 1 and the Richard Bell Ladies Cup
For Infomation on Ladies Basketball please Contact Helen by Clicking Here
Mens
Under the control of Head of Seniors Rick Lansdell.
For the 2018/19 season there will be 3 senior men squads.
Hunters - to compete in Wessex Basketball Association Division 1
Thunder A. - to compete in Wessex Division 2
Thunder B. - to compete in Wessex Division 3
For more information on the individual squads please see the squad pages.
Registration
All players must complete a registrations form and arrange payment of £36/month subs. SUbs cover all training and game fees.
CLick Here to download the Senior Player registration form, please complete and return it to the squad coach
If you are interested in playing or just want some information please email Martin by or call on 07785 928614
Seniors Off Get a Strong Start to the 2018 Season
With the Wessex League season now into its third week the Blackhawks Senior squads have started strongly, all being placed in the top three of their leagues.
Hunters started off where they left off at the end of last season with a home win against Yateley Silverbacks,
Senior Sessions Resume
From 3rd July 2017
Men - combined session

Tuesday 20:00-22:00 - Coach Led Sesssion

24 July: Rick Lansdell

31 July: Annabelle Hardiman

7 August: Damian

Ladies - Wessex

Wednesday - not July and August

Hunters- Wessex Div 1

Thursday 20:00-22:00

Thunder - Wessex Div 3

Friday 19:30 – 21:30
If your interested in playing come down to a session at Woking College and meet the squads
Any questions email Martin
Senior Awards Evening 2016
Was held in the Friday 27th May 2016, 7:30pm at The Griffin Room,H.G. Wells Conference & Events Centre on Friday 27th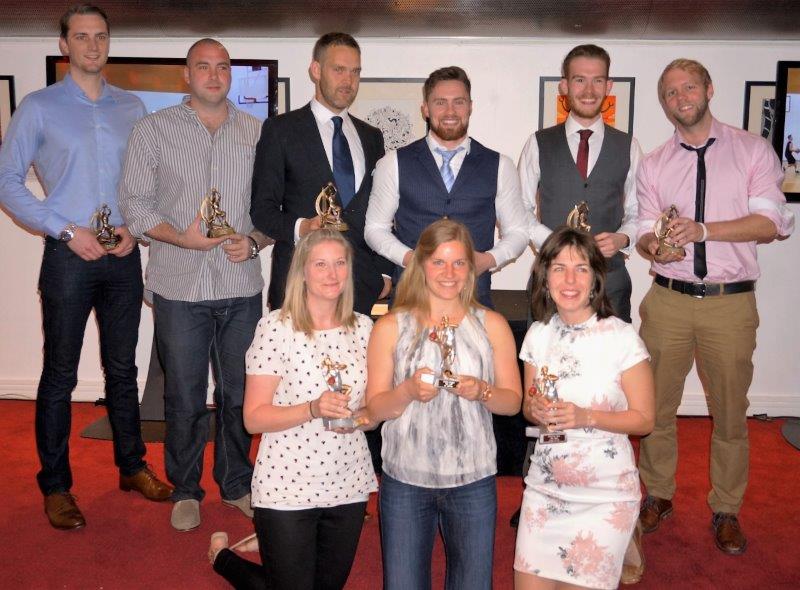 The awards presented were
You are here:  
Home

Seniors