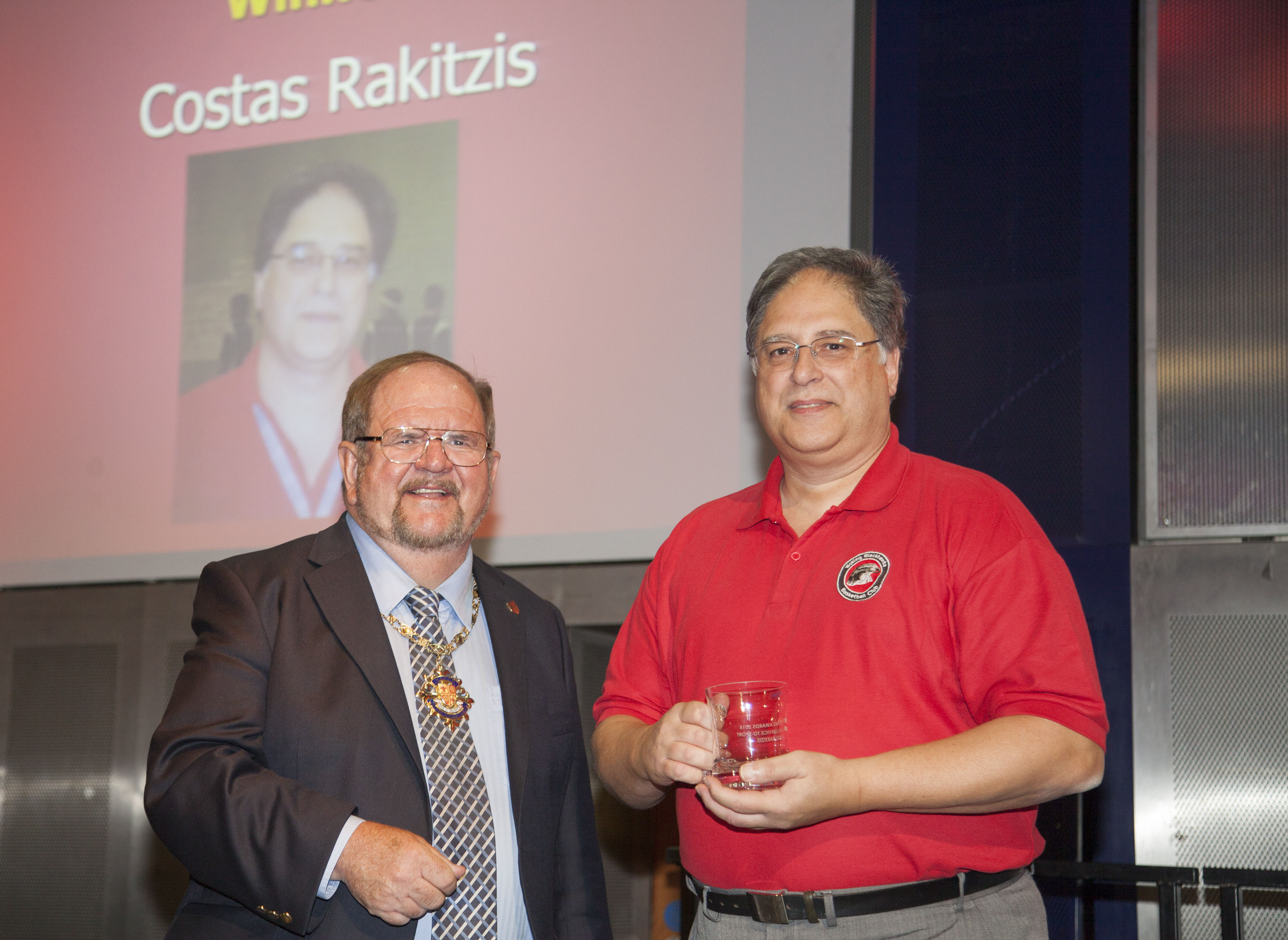 Success at Woking Sports Awards
Coach Costas and young George Flaherty were recognised at the Woking Sports Awards held at the HG Wells Conference and Events Centre on Wednesday 14 October. Coach Costas Rakitzis, Head of the Blackhawks Youth Basketball programme, received from the Mayor of Woking, Cllr Derek McCrum, the award for Outstanding Service to Sport and George received the Surrey Youth Games Young Ambassador of the Year award.
Also nominated...
Flyers Win Surrey Rosebowl 2015

For the second successive year Woking Blackhawk Flyers won the Surrey Rosebowl Tournament held at Surrey Sports Park on Sunday 27thSeptember
Flyers Vs Oxford Stealers - Pre Season Friendly
Flyers 90- 41 Oxford Stealers
Flyers hosted Oxford Stealers for a pre-season Friendly on Tuesday 8th September and provided Coach Knode with his first chance to play the new squad for the upcoming season
For the last two seasons Stealers and Flyers have been in the same Regional Division. This season there are in different leagues providing a good opportunity for this Pre Season match.
Thanks to the Stealers for making the journey to Woking
Flyers sink to Doncaster
Woking started brightly and matched Doncaster's intensity in the first 5 minutes, despite the partisan crowd creating a really favourable atmosphere for the home Eagles.
Doncaster rallied after the Blackhawks' initial punch and fought back with strong transitio

n offence and perimeter shooting to gain them a 23 point lead going in to the half.